Sincroniza tu
catálogo

e

inventario

en varias tiendas
Conecta varias tiendas al mismo inventario
Quieres genstionar varias tiendas conectadas al mismo catalogo de productos y stock? La aplicación Multi Tienda te permite sincronizar varias tiendas creadas en la plataforma MerchantPro, usando un sólocatálogo e inventario.
Podrás configurar una ienda principal, que tenga control sobre los productos y el inventario. Todas las demás tiendas serán conectadas a ella y recibirán automáticamente todos los datos de la tienda principal. El catálogo de productos se actualiza automáticamente y el inventario se sincroniza automáticamente en todos los canales de venta.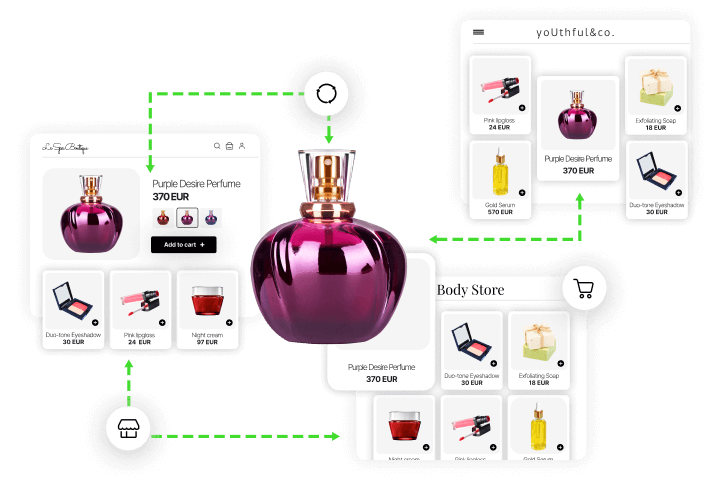 Actualización dinámica de inventario
When dealing with several stores that use the same inventory, it is essential that the stock is perfectly synced across all the channels. This helps you avoid difficult situations when customers place orders for items that are out of stock.
The Multi Store app updates the inventory across all stores, via API, regardless of the action that has determined a change in stock: new orders, editing, cancelling or deleting orders, as well as direct stock updates.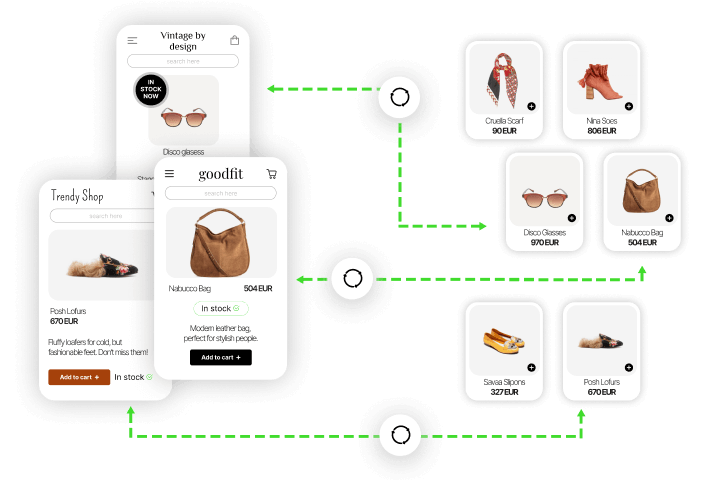 Importación y actualización automática del catálogo
Create and update your products simultaneously across all connected stores. By using Multi Store, you only need to create a new product once, as it will be automatically imported to all your secondary stores.
All updates for existing products will also take place in your other stores. In order to ensure the best flexibility, you have full control over the prices of the items published in each channel, as well as over all the other details that are specific to each connected store.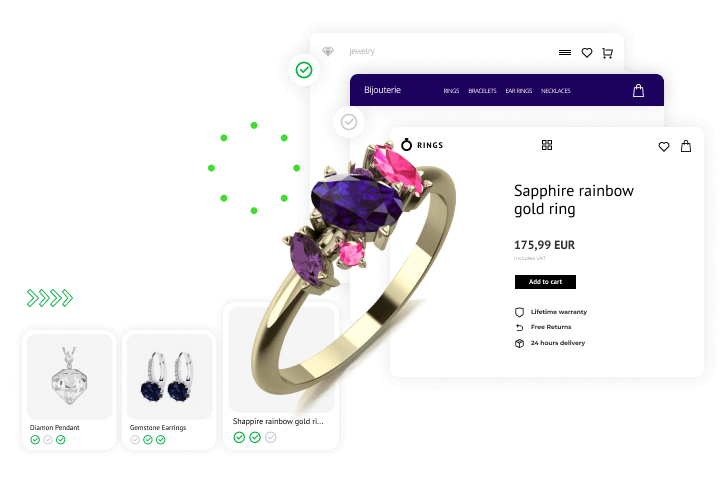 Es Multi Tienda adecuada para mi tienda?
By allowing you to connect several sales channels, Multi Store is the right solution in case you are managing mutiple online stores on the MerchantPro platform. You can use the app regardless whether your stores address the same market or various foreign countries.
You get to decide which products should be published in each individual store, you can exclude individual items or categories from being listed, you can deactivate the data imports or updates for certain product fields, while also being able to convert prices automatically to other currencies or to adjust them based on automated rules.